Description
Dual Channel Dashcam That Records 1080P Full HD In-Front & Behind The Vehicle!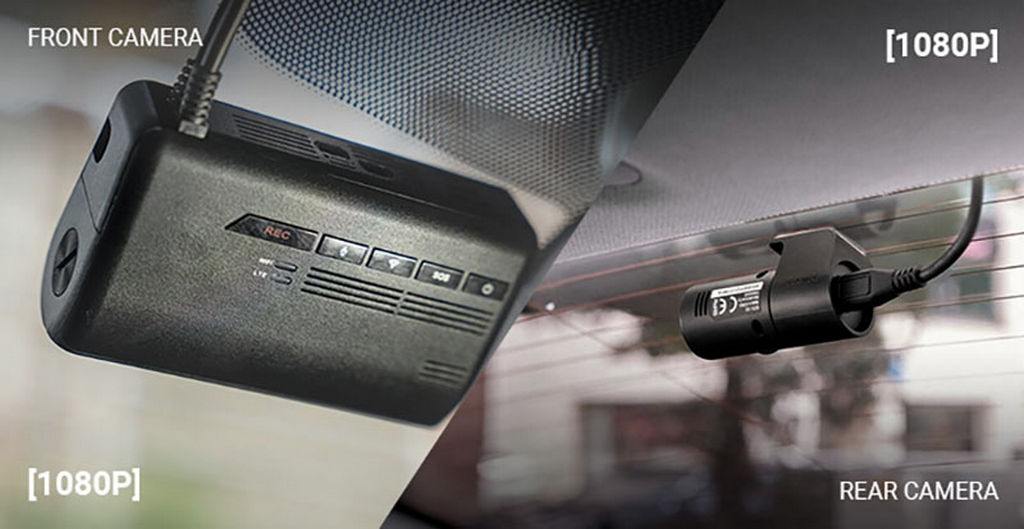 4G LTE Connected Full HD Dual Dashcam Kit – 32GB
Thinkware T700 is a 4G LTE Connected dual channel Dashcam that records 1080P Full HD in-front and behind the vehicle. With 4G LTE technology on-board, the Dashcam connects to your smartphone in real-time from anywhere.
Using the THINKWARE CONNECTED LTE APP on your smartphone; receive impact notifications, play videos (strong impact / parking impact), view a captured image from your most recent park, monitor your vehicle status and review your driving history.
The Dashcam also features Emergency SOS Alert, a message (video and location) is sent out to your emergency contact in the event of a strong impact crash or by pressing the SOS button. With multiple recording options including Time Lapse and Energy Save Park Modes, the Dashcam offers 24/7 protection, even when you're not around.
Dashcam footage can be conveniently downloaded to your smartphone via the THINKWARE Dashcam LINK APP thanks to its built-in WiFi. Select between 2.4GHz and 5GHz for the best connectivity experience in different environments and connect directly to the Dashcam while sitting in your vehicle. The App also gives you access to the Dashcam settings, allowing you to easily change them to suit your requirements.
The T700 is loaded with advanced safety technology to help protect you while driving. The Road Safety Warning System includes; Lane Departure (LDWS), Forward Collision (FCWS), Urban Forward Collision (uFCWS) and Front Vehicle Departure (FVDW), when enabled, the Dashcam will alert you of these upcoming events to help you avoid an incident.
It also has built-in GPS with Safety Camera Alerts, as you approach a Speed Camera, Red Light Camera or Mobile Speed Zone, the Dashcam will sound an alert to prompt you to slow down. The T700D32 comes supplied with a forward facing Dashcam, rear facing cam, rear camera cable, adhesive mounting bracket and a HWC hard wire kit. It also includes a 32GB Micro SD card and supports up to 64GB.
Important Information:
To use the 4G LTE Connected Features and App, the Dashcam requires an active nano-size 4G SIM Card with SMS and internet data available (not included). The SIM Card and Smartphone operating the app require SMS and mobile internet data and will consume data.

Only Telstra and Vodafone Networks are compatible with this Dashcam, OPTUS Sim Cards and other providers using the OPTUS Network are not compatible. Dashcam must be hardwired to vehicle to use the 4G LTE Connected features as well as parking mode features. Please visit the T700 Product Page for further details, requirements, terms and conditions.